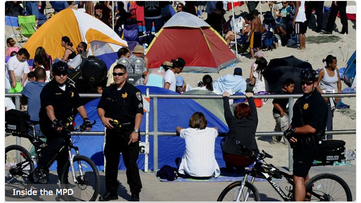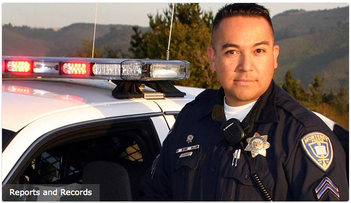 The police department keeps and summarizes a daily log of all crime reports taken by the Monterey Police Department. In most cases, the identity of the victim has been removed to protect his or her identity. The Daily Police Log is removed from their website after three months of posting.  The log can be found by following this link:  http://www.monterey.org/en-us/departments/police/getinformed/policelog.aspx
Remember, if you have an emergency call 911.  If there is a non-emergency related matter you can call the Monterey Police Department at their non-emergency number: 831-646-3914.  Simply ask for dispatch and relate your concern.  It is helpful to gather as much detailed information as possible before you make the call.  The make, model, color and license plate number of a vehicle and the description of the occupants (color, approximate age, what they're wearing) is crucial in assisting officers.  If no one calls the police they will not come.  From suspicious activity to theft to disturbances of the peace it is imperative that the police are called.
If you see activity that warrants police action, but is on Naval Property (Sewage Treatment Facility and surrounding areas) call the CNRSW Police at 831-901-6115.